'Tis the season to be jolly – Fa la la la la la la la la.
Splurge and go broke on January – Fa la la la la la la la la.
Hold it right there! I know this isn't how you're supposed to sing "Deck the halls", but this can happen to you if you get overwhelmed this holiday season. If you need tips on how to save money and stay sane while navigating holiday shopping madness, this list got you covered.
1. Beware of store's festive atmosphere
If there's a perfect time for marketers to cast a spell on the consumers, that'd be the holiday season. The shopping centers' festive atmosphere, with jolly Christmas songs playing in the background, discounted items in every corner, can easily lead to one's unwise decisions. Motivating you to splurge some more is the massive number of people rushing to grab the best deals.
Don't fall prey to their sneaky marketing tactics. Stick to your list and keep your emotions in check.
2. Know when to stop
Just because there's a "sale" icon doesn't mean the item is really on sale, and just because the item is on sale doesn't mean you should buy it. Know when to hit the break. Once you have bought all the items on your list, refrain from wandering around the mall.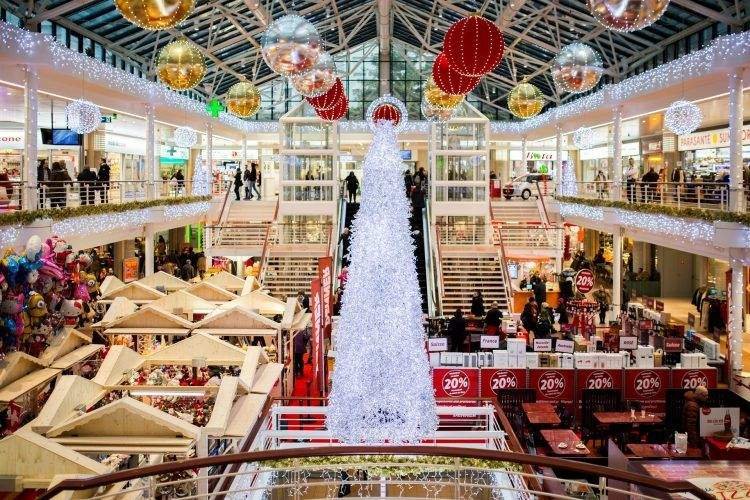 3. Start early
The best time to start buying holiday gifts? Anything but the holiday season.
Don't wait until the first day of December. Keep your eyes open all year round for gifts your family and friends would love. List them down, purchase the items when you stumble across them in the mall and give them when the time is right. In this way, you're saving yourself from impulse spending and swimming in the sea of other last-minute shoppers.
4. Shop online
Another way to beat the Christmas shopping madness in malls is by shopping online. It's not just convenient; it can save you money too. Many retailers have specific deals that are offered only to online shoppers. Watch out for online stores as they regularly roll out discounts, coupons, and special deals.
5. Compare prices and brands
Never buy without comparing prices. One money-saving feature of shopping online is the easy access to price comparison tools.
Of course, it's not all about the price – it's about the quality as well. Finding goods online also makes it easy for you to check reviews and ratings of the products you wish to buy to see which ones will give a lot of bang for your buck.
6. Hit Black Friday and Cyber Monday smartly
Before you camp out in the store parking lot at 3 a.m. to score great promos, make sure you do extra research. Some so-called "Black Friday" deals aren't really cheaper than their regular price and they're not worth battling large crowds for.
Same goes for Cyber Monday, the biggest online shopping day of the Holiday Season where a massive number of online retailers offer special discounts on their products. Sign up to receive emails from your favorite stores, get advance notice about sales and deals, and use online price comparison tools.
7. Trim your gift list
Write down everyone you plan to buy a gift for along with the gift ideas for each person and the maximum amount you're willing to spend. Your spouse, children, parents, and siblings might be the top priorities, followed by relatives, friends, and house helpers, and extended network towards the bottom.
When you include extended family and colleagues, your list can get long. Consider taking some names off if you're getting over your budget or use your little money creatively by giving everyone homemade gifts.
Other Tips For Celebrating The Holiday On A Budget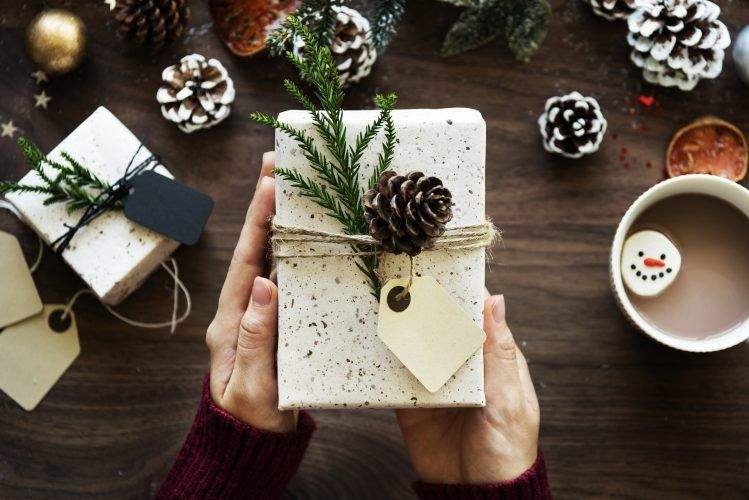 'Tis the season to give, not to buy
Personalized gifts, like hand-made crafts, handwritten greeting cards, and homemade foods, are a lot more special and meaningful than expensive presents and gift cards. And the best part is they cost little to none.
Embrace creative and personalized gifts. Christmas is the perfect time to unleash your Etsy-worthy DIY skills. Use your calligraphy skills and give knickknacks with handwritten messages, like bookmarks, signs, and home decor. If you've got sewing and knitting skills, your recipient will surely love hand-knit hats, scarves, phone cases, and personalized tote bags.
If you're good in the kitchen, turn your hobby into an edible present. Baked goodies like cookies and brownies, as well as homemade delicacies like cheese and fermented foods, are
great presents. Just make sure to wrap them creatively. Invest in good ribbons, tags, organza bags, and cute jars.
'Tis the season to share, not to splurge
Choose cheaper traditions. Instead of splurging on an extravagant holiday vacation, try to stay at home or go to local attractions. Take your kid to the mall to see Santa. Watch family-friendly movies at home and serve hot chocolate and eggnogs. Tour the village, knock on every door and sing Christmas Carols.
As for hosting a holiday feast, choose potluck. Not only will it save you big as a host, but it will bring back the essence of Christmas – giving and sharing.
Cliché as it may sound, but celebrating Christmas isn't about the amount spent but the quality of moments and experiences shared with family and friends.
Author Bio: Carmina Natividad is one of the writers for Zapals, a renowned global shopping website serving Australia, Hong Kong, and China. Aside from taking photos and playing the piano, this tech-savvy writer also loves writing blogs about e-commerce and tips on finding great electronics online.