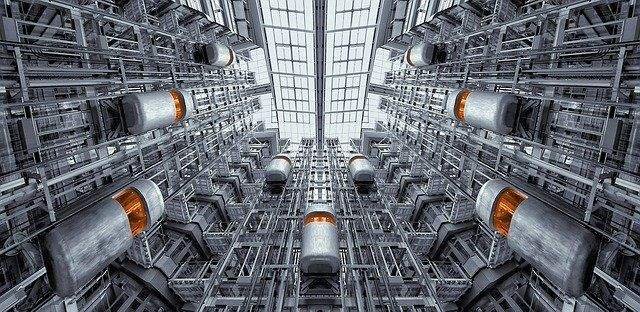 If you're after something to really 'lift' your spirits, you've come to the right place! Our earth is home to some truly impressive feats of architecture and infrastructure, and whilst it may seem like an elevator is simply designed to take you from point A to point B, there are some developers who take the concept of the modern lift to daring new heights. 
We've come a long way from a rickety, manually operated elevator door system, where lift passengers hold a collective breath during the creaks and groans of the overused mechanics; and it's not just the lifts that we use each and every day in our homes and businesses. 
From New York to China, the world is filled with some incredible lifts and elevator concepts that you may not be aware of. Underwater ventures, Guinness record breakers and more – here are six dropping elevators that will have you rethinking taking the stairs. 
Car elevator at 200 Eleventh Avenue, New York 
Possibly one of the world's most impressive lifts, residents of 200 Eleventh Avenue, New York don't even have to get out of their car once they've arrived at home. By driving your vehicle into the 'private car elevator', the lift containing yourself and your car will take you right into your residence. Of course, this sort of luxury comes with a price, and at $20 million; most of us could only dream of such opulence. 
AquaDom Lift 
The Radisson Blu Hotel in Berlin features an underwater experience like no other. The hotel boasts a 25-meter tall aquarium housing over 1500 tropical fish and corals. What's the best way to see it all? The lift inside the very aquarium! 
A top tourist attraction for good reason, visitors and guests at the Radisson can have their very own Waterworld moment in the AquaDom Lift, getting up close and personal with the flora and fauna who dwell within. 
Hammetschwand lift 
Looking exactly like a rocket to the heavens, the Hammetschwand lift in Switzerland is the highest outdoor elevator in Europe. The 153-meter high lift features stunning views of the Bernese Alps, Lake Lucerne, and Brunig pass, with many tourists describing the experience as 'heavenly'. If these statistics weren't impressive enough, the lift takes passengers to the top in less than one minute, making this the one time fastest elevator in the world, second only in
modern times to the Shanghai Tower. The original lift moved at a rate of 1 meter per second until the speed was increased in 1935 to 2.7 meters per second. 
Shanghai Tower Elevator 
The Shanghai Tower is no match for beating records, with the not-so-humble structure acquiring not one, not two… but THREE Guinness World Records. The Tower has taken out the titles for "World's Fastest Elevator" at 67 feet per second, "World's Tallest Elevator" at 632-metres high and finally "World's Fastest Double-Deck Elevator". With over 25,000 visitors a day, you can be sure this lift will get you where you need to be faster than Usain Bolt can run! 
World Trade Centre timelapse within an elevator 
The elevators inside the One World Trade Centre come with some education (and entertainment) for good measure; so much so that this 42-second ride may just be the most exciting of your life. The OWTC elevator ride comes with it a stunning timelapse of New York being built, and you can even catch a glimpse of the original World Trade Centre Twin Towers. Each elevator in the building features nine 75" display screens to create the illusion you are viewing Manhattan's skyline through massive windows in sped uptime. Watching a city grow in front of your very eyes during your morning coffee run? Sign us up! 
Bailong Elevator 
Not to be outdone, China continues to wow us with their incredible and innovative lift designs. The Bailong Elevator is a 326-meter high outdoor elevator, built from glass and into the side of a huge cliff. Claimed to be the highest and heaviest outdoor lift in the world, the Bailong is subject to some controversy, due to the heritage listing of the area the lift resides. The lift nonetheless is an impressive feat of construction, combining the use of nature with man-made materials to create an unforgettable attraction. 
Marveling at the world's greatest elevators 
Over the years, elevators have had their 'ups and downs' in terms of popularity, but we're sure these jaw-dropping elevators have definitely pushed your buttons. This might make your day-to-day elevator journeys pale in comparison, but it really does get us to think outside the (metal) box. 
Will these incredible lifts be on your itinerary for your next holiday abroad? With up to 25,000 daily visitors in each location, you're not alone in wanting to experience these amazing elevators.