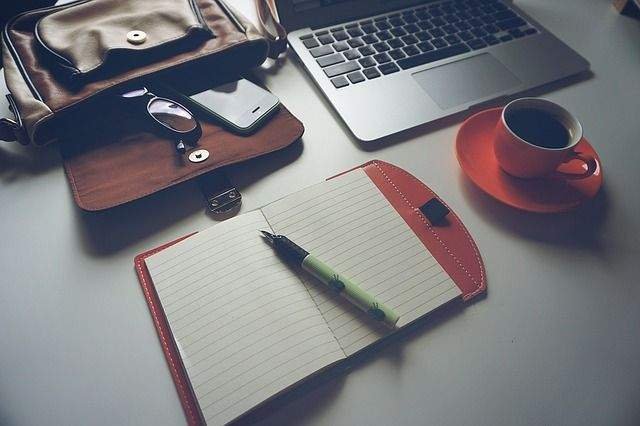 Even though some people will still not admit it, but if your job requires an office and eight to ten-hour shifts, chances are that you will feel more at home when you are at work than vice-versa. It has already been proven how big is an impact that our surroundings have on our productivity and mental health, so why not make the best out of our workspace?
Maybe you are not a super tidy person, and you need some help with organizing, or maybe you really like having some fun and rather helpful gadgets around you while you work. Either way, today you can find various office gadgets all over the market that can satisfy any type of person, and here are some of the options that focus more on functionality.
1. Monitor Riser
When we were younger, parents would never let us watch television up close, or to play video games for a long time, and we are all aware of the consequences it has on our eyes. But now you easily find yourself staring at the monitor for even more than six or eight hours a day, which is a tremendously large amount of time. Whether you are using all-in-one Mac computer, or you have desktop monitor and processor separated, it is probably that you keep your monitor on your working table without any thought of making it more suitable and better for your sight.
Monitor risers are a great way to get your monitor at the optimum eye distance, and also, it looks way cooler. There are many options, and maybe the most popular are wooden minimalistic ones or the ones that have small organizer and storage. You can also find plastic, or metal ones, depend on your budget and need.
2. Cable organizer
I have never encountered an office desk that has no problem with lingering cables all over the place and it is usually the most annoying thing about having tones of technology gadgets, laptops, and computers. Cable organizers maybe cannot make your cables disappear, but they can definitely sort them and clear out space a lot. As previously said about monitor risers, there are a lot of varieties that you can choose from – from simple and minimalist cable tidy boxes to very cute and colorful cable drops.
3. Charging Dock
Goes together with the previous one. A charging dock will definitely help you to drop the number of cables to a minimum, and in this way, you will always know where your gear is. Also, it provides you with multiple places for charging different gadgets, and it is also shareable so you can have at least one charging dock per office (if you share your office with other employees). Apple, for example, provides you with great options, if you are using a lot of their gear. You can find charging docks that are at the same time Apple-gear organizers, and not to mention their stylish, usually wooden, design.
4. Printers
This type of gadget is rather an expensive one. But if your office is not already equipped with it, it is maybe time to start thinking about it, unless running to the closest printing place is something you enjoy. Not to even start with a variety of different printers. Ink-jet ones are better for printing photographs and are significantly slower, thus the laser printers are way faster and can print up to 20 pages per minute.
Also, with laser printers, the text comes out crisp and with a good contrast, which makes them more usual in offices. As the pricing goes, ongoing cartridge costs are way higher for ink-jet printers, going up to more than a few dozens of dollars, where, for example, the cost for a basic ink and toner cartridges for Brother laser printers is around $20. Of course, in the end, the decision lies where your needs and your budget meet.
5. Ergonomic Mouse
It may sound a little ridiculous, but having a good quality computer mouse is not a joke and definitely not made only for the gaming world. It is all about the good design. Some of them are very interestingly looking, with a design that does not even resemble the look of the mouse we are accustomed to. Depending on your own preferences, in 2018. there is a great variety of good quality ergonomic mouses that fit your hand just perfectly, relieving stress from the hand and making your clicks more comfortable.
6. Good Quality Chair
Apparently, it is all about ergonomy. But I think there is no need to emphasize the importance of good quality ergonomic chair and the benefits that it has for your spine, or vice-versa – the consequences that a bad designed chair has. It is the place where you are spending most of the time in, and better make it be a good quality one, as it also affect your productivity a lot.
It is better to skip the online shopping with this one because it is very important to actually sit and try the chair before you buy it. Once again, the choice depends on your budget and priorities. If you have some money left to invest, Herman Miller's chairs will definitely not leave your spine unsupported, and you will be more than satisfied.
These are some of the high functional office gadgets, and with your choice, you can combine the best of design and functionality. Equipping your workplace all at once can leave your wallet empty, so take it slow and explore all the options.