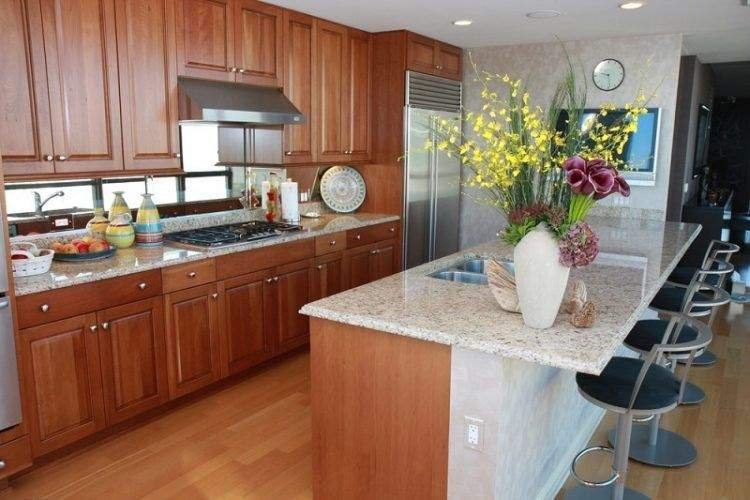 Change is the part of life and is always welcome because in today's time new is considered to be better. So instead of choosing to live with the old, out-dated and worn out fashion and style of your kitchen, renovate it and live in style. Re-design it the way you want it with all the first-grade amenities and facilities provided.
Change the entire look of your kitchen by choosing a particular theme or just make a few necessary changes to make the usage of your kitchen more convenient and easier. There are many companies and businesses that provide excellent kitchen renovation services. They charge you with a certain fee for it but their creativity and efficiency is unparalleled. If you think you have it in you, then you can get decorators and renovate your kitchen yourself but that is a lot of hassle and a backbreaking job.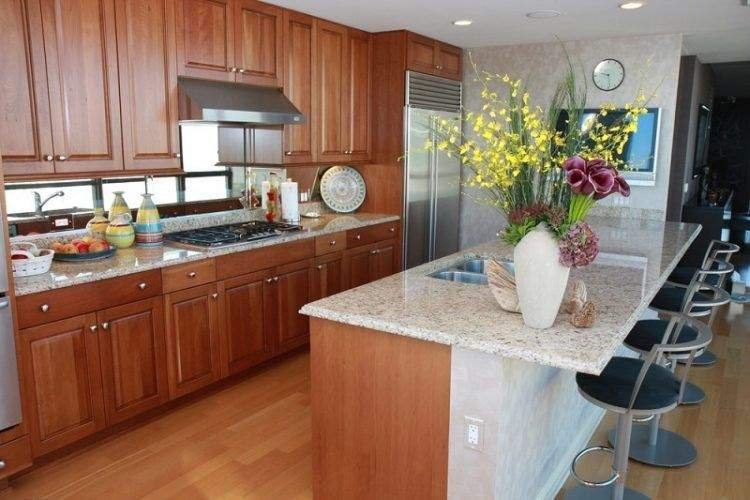 While there are many ways in which you can avail high quality kitchen renovation services, there are a few precautions and measures you must take to ensure that you aren't cheated or tricked into accepting something that is not worth the money and effort spent. So here are 5 tips that will help you to find out high quality services for kitchen renovation.
How to Find the Best Renovation Services?
The 'Use' factor: Renovation and remodeling all sounds great. But one must not forget his or her ultimate motive for the renovation of the kitchen. If you want high quality renovation services then you must be clear as to the functions the kitchen will have. If cooking is your passion and you want to make it a more enjoyable experience then there is a particular approach to redesigning it. If the purpose is daily chores and cooking for the family members like every other household then there are different constraints and a whole new dynamic comes into play. That kind of renovation is different.

Choose colors, appliances and cabinets wisely: A stylish backsplash, combined with a great tinge of a light color and some wooden cabinets can go extremely well with your kitchen. Make sure the pairing is right, otherwise everything can go wrong. Choose the right color and install the right quality and the kind of cabinets and countertops to make sure it doesn't strike out. Keeping the functional aspect of the backsplash aside, it can also serve as a stylish part of your kitchen. Make sure your choice is right!

Proper research and planning: Before you leap into it, know what you're walking into. Equip yourself with adequate knowledge on high quality kitchen renovation services and then start with the job. Read more magazines, articles and blogs before you start with the process. These are aspects that we normally tend to overlook. To prevent that, gather sufficient knowledge through research. Plan accordingly and execution of those plans will be a piece of cake if all the loopholes are covered.

Seek assistance: While doing it all by yourself has its pros, the cons far outweigh the former. The professionals know what they're doing and hence they are quicker, better and more efficient at it. They have exotic ideas that you might like. They also know how to overcome the problems that you might face when trying to renovate your kitchen. So seeking professional assistance is always a good idea.

Appliances and Lighting: An kitchen that has all the modern appliances and is well-lit is considered to be an attractive kitchen. A shabby and dark kitchen doesn't set the mood right and hence cooking can never be extraordinary. Make sure your kitchen has all the appliances that you might need to make your work easier. The lighting must be perfect too.

So, those were some of the major points that should be kept in mind at the time of hiring a service provider for kitchen renovation.