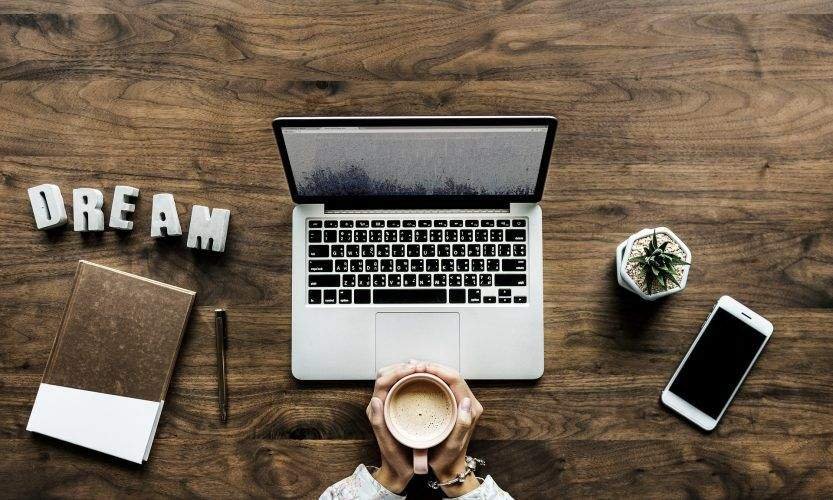 A piece of art, whether it's a painting, a creative photograph, a sculpture, a film, or a theater
production, is nothing without a viewer. Same goes for a personal or business brand without a website that drives online viewers.
Websites are designed to showcase online viewers the wonderful pieces of content that you have. If you own a business, the website helps viewers get familiar with goods and services you offer and in converting an online user into a paying customer. If you own a blog or personal website, your accessible content can open doors for exciting business and professional opportunities.
With the population spending most of their time online, it's a must to have a website for strengthening your brand.
If you're planning to have an online expansion and set up your first website, here are five success factors to consider.
1. Content is king
The catchphrase "content is king" should be embedded in your DNA.
Content refers to the materials you put on your website. It can be the products of your e-commerce site. It may also refer to the informational articles, photos, videos, and music your blog showcases. Defining a smart content strategy is key to success.
Think about the billIon active websites providing different types of content. You have to make sure that yours will deliver something extraordinary yet relevant. Something that would engage your target audiences. Ideally, your audience has to see you as a valuable resource, not just another set of web pages to stumble across.
2. Select a unique domain
A domain name is your website name. It refers to the address where Internet users can find and access your website. Every domain name is unique and must be registered first.
The process of registering a domain name is simple, although you have to consider some legal issues. You also have to pick a domain that represents the idea and personality of your website. Lastly, since you have online viewers to cater to, make sure your domain name is appealing to your target audience.
3. Invest in web hosting
Web sites are hosted or stored on a web server and are maintained by a hosting service. If you need to reach a vast number of people online, you need to contact a web hosting service provider, a business which offers technologies, like file storage, bandwidth, and security, needed for a website to be accessible on the Internet.
Find a hosting plan that suits your goals and needs. If you're an amateur blogger, you can start with free hosting platforms including wordpress.com or wix.com to create your stunning website and explore the online world. As your audience grows, it's a must to seek more disk space, bandwidth, and a wider range of customization options. These are available in free web hosting packages.
4. Cater to your audience
Design your website with a targeted visitor in mind. Define who you want to address. Define the people who you want to benefit from your content. With these things in mind, the topics you cover as well as how often you need to post new content will secure your website's dynamic growth.
Next, you have to make sure the web design is customer-centric. Your winner content might go down the drain if you fail to deliver user experience.
Firstly, speed is critical to the website's structure. According to a Kissmetrics study, online visitors close websites that take longer than three seconds to load.
Then, you should have an engaging and clean layout. Visitors should navigate across your pages easily. The texts should be readable. The content per web page shouldn't be cramped. The buttons and icons should be easy to understand and access. The photos and other media should be of high quality.
Lastly, make sure your website is optimized for mobile users.
5. Boost your reach
Okay, now you have a stunning website with great content and user experience. The question now is, how will people see it? How are you going to make your content searchable? How many people can find your website on Google, get inspired, and decide to share it with their friends and followers?
SEO
SEO stands for Search Engine Optimization. Given that you have a great content. If search engines, like Google, cannot find your website, then nobody can. Your goal in SEO is to boost your rankings in Google search.
According to Search Engine Land, there are four pillars of an effective SEO strategy: content, technical SEO (how well the content can be crawled and indexed), on-site SEO (optimization of the content and HTML), and off-site SEO (building authority, which involves link building).
Social Media
To say that social media is powerful is an understatement. People spend most of their time on their social media profiles for various reasons. When we see something unique and interesting in our news feed, we can't help but share it, right?
That said, content distribution or "sharing" via social media is an easy yet effective way to reach your target audience, promote your content, and measure your reach. Disseminate your content via social media sites like Facebook, Instagram, Twitter, and Youtube.
E-mail Marketing
If you deliver great content on a regular basis, then you might want to improve on e-mail marketing. Content distribution via newsletter is a good tactic to promote your content and provide something relevant. The challenge is to keep people engaged with your content.
Author Bio: Carmina Natividad is one of the daytime writers for Data Centre Plus, a firm that specializes in fully managed dedicated server hosting for businesses in the UK. She loves writing informative articles about digital marketing and tech trends.