If you thought mustard oil was only a mere ingredient used for cooking, think again! The oil, extracted from raw mustard seeds and distilled through a process of distillation, has some stellar health benefits. Ahead, we are breaking down all the health benefits of mustard oil.
Great For The Heart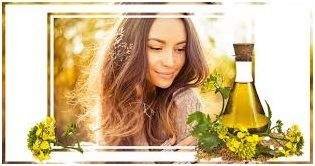 Mustard oil is full of omega 3 fatty acids that are beneficial for your heart.It is rich in monounsaturated and polyunsaturated fats, both of which help curb lower cholesterol and improve HDL cholesterol.This can substantially reduce the risk of heart diseases.
Reduces The Risk Of Cancer
Mustard oil contains anti-carcinogenic properties.The presence of glucosinolate in the oil extracted from mustard seed is proven to prevent the formation of tumours in the most vital organs of the body. Yep, here we gave you another potential reason to incorporate the intake of mustard oil in your daily routine.
Relief From Cough And Cold
Do you remember, when you were a kid and your mother used to add a few drops of mustard oil in your nostrils whenever you had a cold? We all do! Turns out, the oil helps in clearing the airways of your nostrils and provides relief from chest congestion. This is because of its heating property which clears the respiratory tract of phlegm.This leads to a speedy recovery from cough and cold.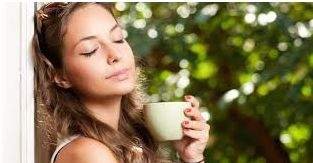 A Natural Muscle Relaxant
Mustard oil has been used since ages to provide relief from joint and muscle pains.Those who suffer from arthritis are often take mustard oil massages to reduce inflammation.Even babies in India are massaged with mustard oil when they are born as it help in developing their muscles.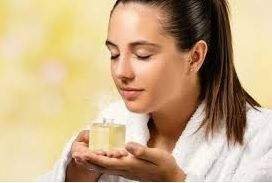 Contains Anti-Bacterial And Anti-Fungal Properties
Mustard oil prevents bacteria and fungi to grow. Hence, it helps reduce the risk of infections. This oil is meant to work as an antibacterial agent when taken both internally and externally and also as an antifungal agent when used externally. It is also very effective in killing dental bacteria. Adding mustard oil in your diet can help you fight infections in the intestines, colon and other parts of the digestive tract.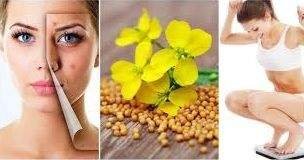 Useful For Asthma Patients
The presence of selenium in the oil reduces the effects of asthma. Patients with asthmatic problems can apply brown mustard oil to their nostrils which will help to clear the airways. The pungent property of this oil is know to clear the air passages. You can also mix small proportion of mustard oil with and consume it directly for similar benefits.