New research studies have continued to show the important role of play in a child's development. The research studies show the importance of play in a child's life. Any child needs to have adequate play time as it aids in brain and the entire physical development.
Other major reasons to encouraging playtime include improving behavior, it is fun, and it improves learning.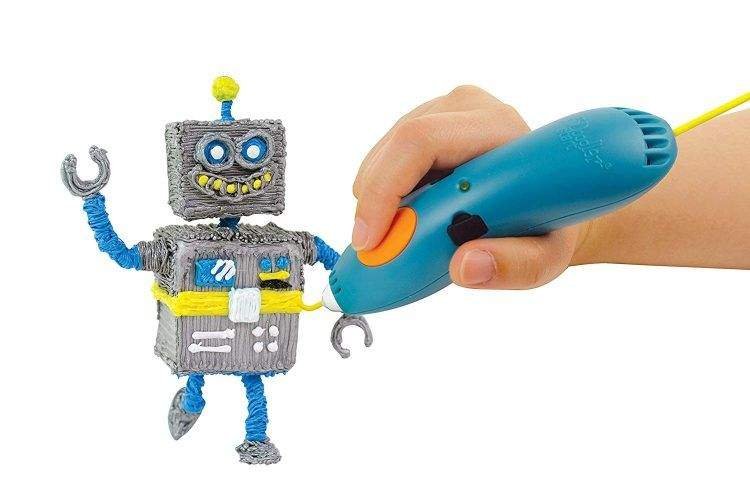 If you are looking to increase your child's playtime, here are some different craft methods that you should try:
As you are aware, a child normally draws to express the present thoughts that are on his mind and what he is feeling. 3D drawing is a helpful craft in a child's development cycle, especially those that have a problem to express their feelings. For this project, you will need a 3D pen for kids such as the 3Doodler Start.
Other reasons why drawing is important includes developing artistic independence, developing conversations about art, and the child gets to meet new horizons and experiences.
Your child can also enjoy this kind of craft. To do this at home, you can change your salad spinner into a carnival-fashion spin art machine. The only requirement is paint that you can easily wash. For example, you can use Crayola washable finger paint. Other items you would need include a paper and a squeeze bottle.
If your kids have not taken part in such a fanciful project, you need to introduce them and watch how they engage in it. To come up with a fairy garden, all that you need is some creativity, parenting skills and a few ingredients.
You should take time to garden with your kids. Doing this will teach them to be patient in life. Take a few seeds and plant them in the garden. Afterwards, encourage your kids to keep an eye on their progress every day. Taking a few minutes off your day to join the kids in the garden would be advisable.
Researchers have found out that any child who knows their family stories are most likely to be happy as they grow up. Moreover, knowing the family tree helps to build self-esteem. Teaching your children about the family tree is not a complex thing.
All that you need is a paper, coloring pencils, and draw a tree. On the branches, indicate the relatives' names on how they are related.
The owl puppet is a good project that is able to make your children entertained. The puppet resembles an owl but is a cap that the child wears it over the head. The only requirements for this project are a piece of paper and strings.
This is a fantastic game. It is simple to set it up and can be played indoors. Moreover, it is not a game that the child will play while making a lot of noise. All that you have to do is to turn a box into a ramp and it will throw the balls into the air.
The above are some craft ideas you can get started with to give your kids adequate playtime.
Sources: https://www.3dtechvalley.com/3doodler-start-review/