Located about four miles north of downtown Seattle, the University District is an area that consists of the University of Washington, urban shopping areas, restaurants and pubs, theaters, museums, and historic buildings. Besides catering to the needs of students and faculty members, it's also a popular tourist attraction. You can experience the youthful and relaxed charm of this neighborhood by just strolling on its streets, but visiting a few well-known attractions can make your trip more exciting and memorable. Here are four reasons why you'll love Seattle's University District.
University of Washington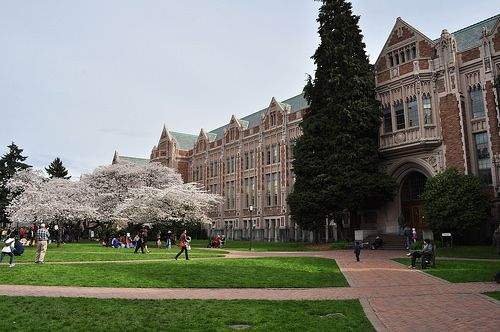 Image via Flickr by Joe Mabel
The University of Washington is an attraction in itself. Established in 1861, it's almost as old as Seattle itself. Besides being one of the top academic institutions in the world, this university has a lot to offer visitors. Its 700-acre campus sits on the shore of Lake Union and offers wonderful views of Mount Rainier. It's flecked with beautiful modern and historic buildings, stately trees, sprawling spaces, and fountains, making it an ideal place for strolling, relaxing, and people-watching. It also hosts a library, two museums, a theater, excellent sports facilities, and the Burke-Gilman Trail.
Burke Museum
The Burke Museum showcases the indigenous cultures and natural history of the Pacific Rim. It features arguably the best natural-history collection in Washington, with a focus on the evolution and geology of the state. In the main exhibit, the Pacific Voices, you'll find interesting artifacts from 17 ethnic minorities in the Pacific Rim and learn about their languages, cultures, and lifestyles. Additionally, the museum has an impressive collection of fossils, including those of dinosaurs and a saber-toothed cat that dates back to 20,000 years ago. There are also exhibits of plants and gems from different regions in the Pacific Northwest.
Henry Art Gallery
Founded about 90 years ago, the Henry Art Gallery is the oldest public art museum in Washington. It has a collection of more than 25,000 objects, including prints, photographs, crafts, embroideries, costumes, and textiles. It also offers a full revolving program of temporary and touring collections, artist discussions, and workshops. The centerpiece of the gallery is a remarkable installation by renowned artist James Turrell.
Suzzallo Library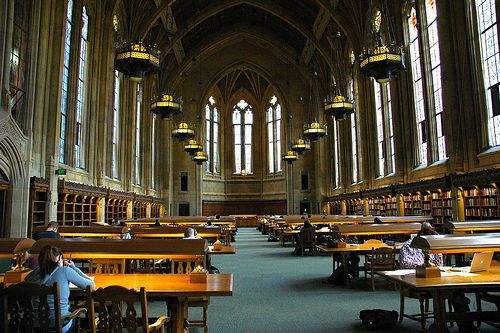 Image via Flickr by Wonderlane
If you are an architecture enthusiast, you should check out the Suzzallo Library. Renowned architect Carl Gould designed this library in 1926, but it was Henry Suzzallo, University of Washington's president at that time, who conceived the idea. Thinking that the library is the "soul of the university", Suzzallo wanted it to resemble a cathedral. However, his bosses decided that the building was too costly and fired him for his extravagance. Even so, the completed building features some of the elements of his vision, including a majestic neo-Gothic lobby and massive cathedral-like windows in the reading room.
It is a good idea to stay in one of the hotels in the University District while you are traveling in Seattle. Besides its central location, the district also offers many lodging, dining, and shopping options to offer a comfortable and pleasant stay.