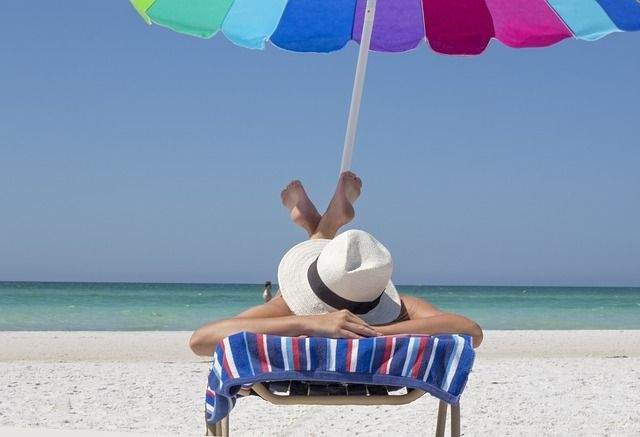 With its sprawling beaches and rich culture, Florida remains a popular destination. However, its appeal isn't unique to tourists and families flocking to Disney World. This southern state has become one of the fastest growing places to live in the United States.
Recent census data shows that the population jumped by nearly 11 percent since 2010. And of the current population, about nine in 10 residents moved there from another state or country. From condos in the Keys to home builders in Pensacola, FL, many businesses are preparing for even more residents to put down roots.
Thinking of becoming one of these new locals?
Whether you have been dreaming of Florida living for years or simply want a change, there are many reasons to choose this state as your next home. The following are some of the top motivators to pack everything up and make the move to the sunshine state.
The weather
The warm and humid climate is what draws snowbirds to Florida in the winter, and it might just motivate you to live here all year long. With an average annual temperature of just under 70 degrees Fahrenheit, this state can offer some much needed relief from the chilly North. When the weather is this nice, you can wear shorts, t-shirts, and light layers all year around. And of course, there will be plenty of chances to go to the beach.
If the sunshine alone isn't enough of a reason to make the move, this relocation may even benefit your health. Research shows that more sunshine can boost your mood and reduce stress, allowing you to take full advantage of Florida's laid back culture. The sunshine can also boost your vitamin D levels, which builds bone density and reduces your risk of certain diseases.
Effectively, Florida can help create a happier and healthier you.
The active culture
Once you start feeling energized from the warm weather, you'll want to get up and moving. Florida's residents take advantage of the warm weather all year around, staying active in various ways. Whether you want to experience Florida's Gulf Coast by exploring the sandy beaches or head inland for a fresh water kayaking tour, this state has something for you. The easy ocean access also make Florida a popular place to boat, surf, water ski, and paddle board.
If water sports are not your activity of choice, you can take trail runs during any season, do yoga on the beach, and bike along the coast. As you integrate into the active culture, you'll meet friends who share the same interests and build your community.
The food
Florida is a diverse state, and the local cultures have a deep history. Of course, these cultures bring delicious food to the table. One of the most notable cuisines comes from the Cuban community. From Tampa to Miami you will find countless variations on iconic cuban sandwich, each more mouthwatering than the next. You can also delight in cuban meats, fried yucca, freshly made fruit juices, and more.
Another perk of living in Florida is the constant access to fresh seafood. Whether you embrace seaside living or find a cozy home inland, you are sure to find markets and restaurants that carry your favorite fish. The tuna, lobster, shrimp, and snapper are among the seafood that you will find while in Florida, and it might just become a integral part of your diet.
No matter what draws you to the Sunshine State, you are sure to find a community here that fits your lifestyle. From the moment you catch your first sunrise over the ocean and taste your first local shellfish, you will know that you made the right decision. This combination of belonging and delights are what make Florida a worthy forever home.